M C International Links Limited Is a UK based company. We provide consultancy and hands on comprehensive solutions in project management, volunteer recruitment, corporate responsibility and international operations.
Through those years we have been working with different organisations as British Embassy, Law Society, local councils, as well as with Hilt and Vitalise in England
M C International Links believes in voluntary work and is looking for volunteers.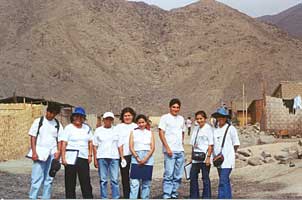 Group of Volunteers from M C International Links. Collanaque, Lima.