Full Time Volunteering in India
With M C International Links Limited partnerships

Selection Selection criteria:
• 18 +
• Fluent in English
• Willing to participate

Selection Programmes:
• Environment (Trekking, Eco tourism, Pond cleaning etc)
• Prevention of HIV / AIDS.
• Disability Management.
• Disaster response.
• Agriculture and organic farming.
• Construction ( School, Road, Renovation etc)•

Selection Fees:
Non-refundable fees as described below

1 month / 4 weeks: 500 EUR
2 months / 8 weeks: 850 EUR
3 months / 12 weeks: 1, 1000 EUR
6 Months: 1900 EUR
One year: 3,500 EUR

Participation Fee Includes:
1. All costs include the application fee.
2. Pre-departure orientation session
3. Information package
4. Visa advise
5. Accommodation either independent or on twin sharing basis, depending on the project / host.
6. The host will provide food during the participants stay at the project (Food expenses during traveling are not covered under the fees)
7. Regular mentoring support will be provided through contact persons/guardians as well as the office staff provide airport transfers and travel expenses to the project & back.
8. All volunteers will be awarded a certificate of participation at the end of their term.
9. On arrival the orientation to Indian culture, project and brief introduction to local language will be organised. Volunteers will be introduced to the project and contact person by the organisation's staff

• The participation fees mentioned above does not include travel costs to India, Insurance, Medical expenses and expenses during travel around India or other personal expenses.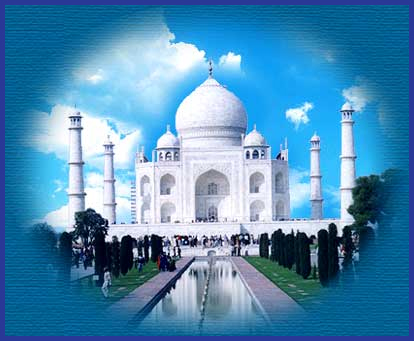 Taj Mahal