Full Time Volunteering in Paraguay
With M C International Links Limited partnerships

What do I need ?:
• 18 +
• Fluent in English and conversational Spanish (at least)
• Degree in economics, law, international development, or alike.
• Excellent interpersonal, oral, and written communication skills.
• Ability to present information succinctly in a clear, coherent, and comprehensive manner.
• Strong analytical and assessment skills.
• Strong project management and organisational skills, including ability to prioritise workload
and a strong commitment to completing the work.
• Ability to work under pressure with minimum supervision.
• Strong attention to detail and excellent multi-tasking ability.
• Has an understanding of international development.
• Must exhibit sensitivity to and interest in other cultures and belief systems.
• Strong knowledge of Microsoft Office tools (Microsoft Word, Excel, Outlook, PowerPoint).
• Is a positive self-starter with a proactive 'can-do' mindset.
• Exhibits flexibility in accepting varied work assignments.
+ In addition to this the applicant needs to be a practising Christian or respect the Christian ethos.

What is it about? :
Seeking a volunteer to assist in programme planning, new business, and / or proposal development effort. Conduct research, communicates with organisation staff, draft proposal sections, follows up with country offices, assists with reports, and performs periodic administrative duties. Seeks guidance and coordinates all activities with relevant organisation's staff.
• Intelligence gathering, data use, and analysis.
• Proposal development.
• Proposal management and implementation.
• Contributes to the discussion/development of innovative management and programme design.
• Responds to donor inquiries with guidance from organisation staff.
• Develops working knowledge of the donor market, as well as major industry issues/trends.
• Begins to develop expertise in a specific technical area (e.g., health, food security) and look for opportunities that may result in the ability to acquire additional funding.

How can I participate then?

. We will interview you via Skype to assess your fluency in English, your level of Spanish and your profile. Send us an. e mail Shortly afterwards we will notify you if you were successful in which case you will have to:
Fill out an application form
attaching a recent colour photograph.

Provide two reference letters (not from friends or relatives)

Provide a police check

Pay the placement fee of US $2,500 (non - refundable fee) .This fee does not include return tickets or visa fees.
For how long?

You decide for how long you want volunteer within the limits minimum 4 months maximum 12 months. .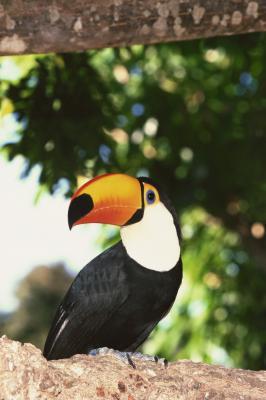 Toucans. England
What will I get in exchange?

You will be fully sponsored whilst volunteering! :
Accommodation (on a shared basis),

Food.

national insurance and local travels

Monday Falls